Mage class information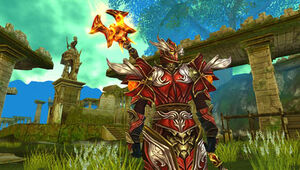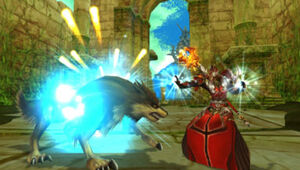 The following races can choose the Mage class: Human • Elf • Dwarf
RoM website description
"Masters of the Elements"
Normally Mages only grudgingly leave their sanctums, but on their quest for a supreme understanding of the elements, they are occasionally drawn to remote corners of Taborea in the hope of recovering long-forgotten knowledge of the arcane.
Combat Role
Mages are a magic-based ranged DPS class. They have strong AOE potential.
Class Summary
  Combat Roles: Ranged DPS (magical)
  Combat Resource: Mana
  Best Armor Type: Cloth
  Best Primary Weapon Type: Staff (2-H)
  Best Ranged Weapon Type: none

Attributes (Character Stats)
Primary Attribute
Intelligence (Intelligence will increase your magic attack power, which is your primary focus as a Mage.)
All classes need Stamina to increase their HP. Dungeon bosses often have area attacks that can kill players who neglect this stat.

Stat Values Gained from Equipment
values shown for 1 point of each stat - see Attributes for more details
| Strength | Dexterity | Stamina | Intelligence | Wisdom |
| --- | --- | --- | --- | --- |
| | | | | |
Base Attributes
Strength: 5 • Dexterity: 10 • Stamina: 9 • Intelligence: 14 • Wisdom: 12
Equipment Available
Weapon Types

(1H)
Dagger
1H
Sword
1H
Axe
1H
Hammer
2H
Sword
2H
Axe
2H
Hammer
(1H)
Wand
(2H)
Staff
(R)
Bow
(R)
Crossbow
(R)
Thrown

only

only

only

only

only

only
Armor Types

| Cloth | Leather | Chain | Plate | Shield | Talisman |
| --- | --- | --- | --- | --- | --- |
| | | | | | |
Class Combos
Skill´s Basic Combos
Instant Ranged Damage
DoT
Crowd Control

Silence (Ranged single target magic skill prevention)
Lightning (Ranged single target root)
Discharge (Melee range AoE stun)

Ranged AoE

Thunderstorm (Free targeted)
Notes
Wisdom may be important while leveling a mage, but becomes increasingly irrelevant as the mage levels up
Wind Focused Mages are possible but not played much. (start by substituting plasma arrow for flame in the above descriptions
More info