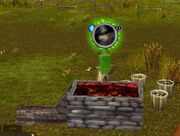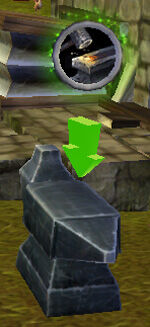 Blacksmithing looks very difficult, but with the proper techniques, anyone can do it!
You can find the "Blacksmithing" skill in the "Normal" tab on the "skill" interface. In the Blacksmithing production interface, where you can select the items you want to produce from the production list on the left of the interface. Then, in the lower right part of the interface, select the quantity to be produced. If you have enough materials in your backpack, press "Craft" to begin work! However, you will need to be near Blacksmithing Tools for any kind of blacksmithing. (Such as those below)
Go try it! Strike while the iron's hot!
Note: After level 10 crafting an item will require a

 Frost Rune.
Recipes
[
]
See the table at Category:Blacksmithing Recipes.
Subcategories
This category has the following 6 subcategories, out of 6 total.
Pages in category "Blacksmithing"
The following 12 pages are in this category, out of 12 total.