Trade Overview
[
]
Everybody needs some protection!
Armorcrafting is a wide field to master, but if you practice diligently, you may one day enter the circle of the great masters.
To craft armor, you first need to be near Armorcrafting Tools (See Below). Just look for the green arrow with the hammer icon floating above it. Go to "Crafting" in the system menu and select "Armorcrafting". Then select the item you want to create and the quantity.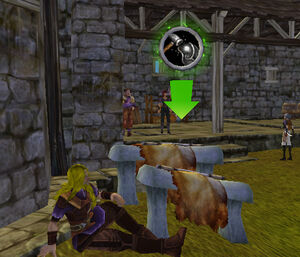 Details
[
]
Recipes
[
]